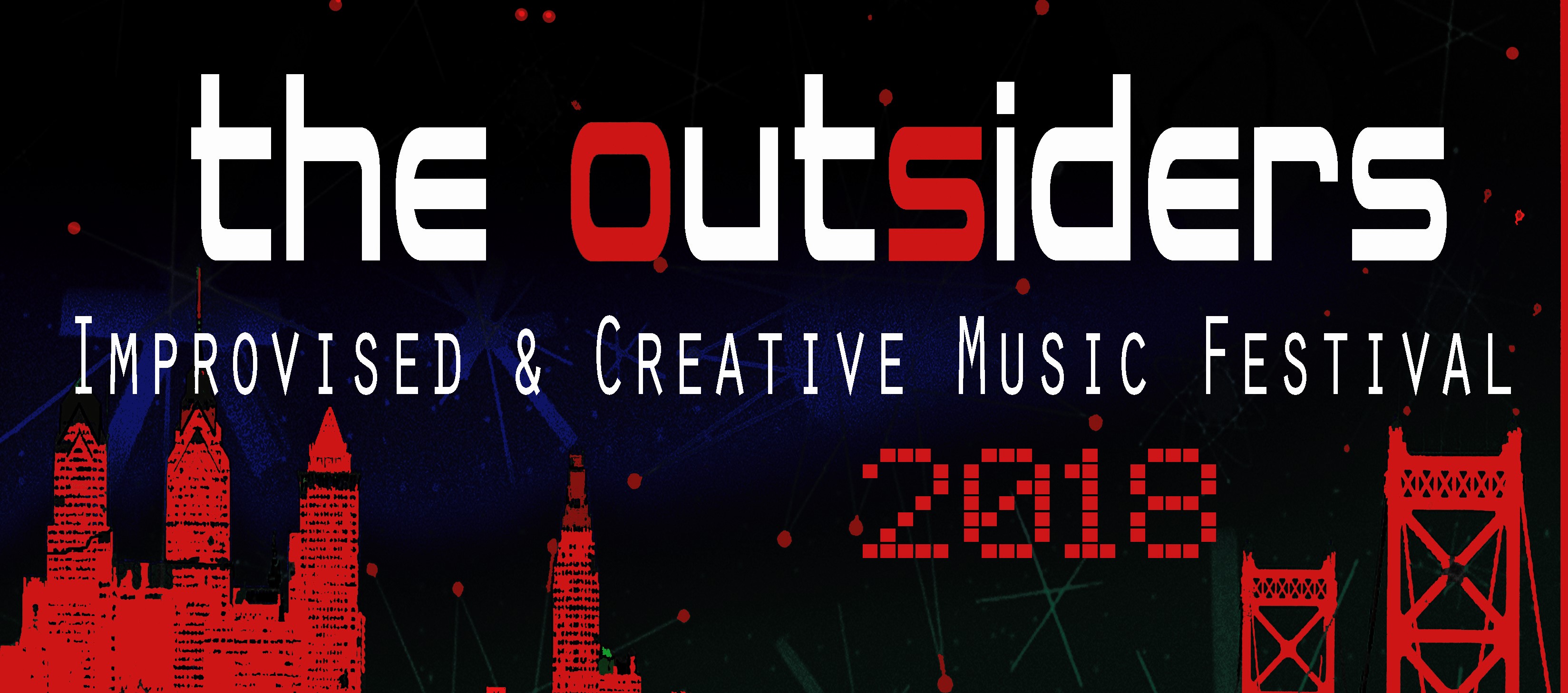 Ornette Colemans Prime Time led by Denardo Coleman Headlines the 2018 OUTSIDERS IMPROVISED & CREATIVE MUSIC FESTIVAL-April 6, 15, & 29 
Philadelphia PA -- Jam-All Productions, led by renowned jazz bassist Jamaaladeen Tacuma, presents the fourth annual Outsiders Improvised & Creative Music Festival. Organized by Jam-All and curated by Tacuma, this year's 3-event festival continues its mission of showcasing diverse styles of risk-taking, progressive music and groundbreaking artists in April for Philadelphia's Jazz Appreciation Month. 
The 2018 Outsiders fest begins on April 6 at Milkboy, 1100 Chestnut St, 19107, with a performance by Free Form Funky Freqs: a trio of Jamaaladeen Tacuma, bass; G. Calvin Weston, drums; and Vernon Reid, guitar. Opening band is Sirius JuJu . Music starts at 8pm, admission is $20 at the door, $16 advance tickets are available online through milkboyphilly.com. 
On April 15 at South Kitchen & Jazz Bar, 600 N Broad St 19130, the fest continues with the premiere of Jupiter 4, a new quartet led by bassist Jamaaladeen Tacuma and featuring Nels Cline, guitar; Chad Taylor, drums; and ,Alfredo Colón sax and electronics. There will be two sets at 7pm and 9pm, admission is $25 and tickets are available online through southrestaurant.net or by phone at (215) 600-0220. 
The Outsiders Improvised & Creative Music Festival concludes with a grand finale on April 29 at the Ibrahim Theater, International House, 3701 Chestnut St, 19104. The afternoon concert is headlined by Ornette Coleman's Primetime Band under the direction of Denardo Coleman, featuring saxophonist Odean Pope; funk/blues guitarist and singer James Blood Ulmer; and the quartet Secret Mall led by sexist Alfredo Colón . Music starts at 2pm. Admission is $25 and tickets are available through eventbrite.com. 
Delicious Soulfood Cuisine by Abu Juiceman. 
Tacuma (born 1956, Hempstead NY), is celebrated in internationally for his creatively free and funky approach to the electric bass. At the age of 19 his innovative style caught Ornette Coleman's ear, and he became the first bassist in Coleman's electric band, Prime Time, touring and recording with the group throughout the 1970's and 80's. Viewed as one of the most distinctive bassists of his generation, he is credited for redefining the potential of the instrument. Tacuma debuted as a bandleader, composer, and arranger in 1983 with the album Showstopper, going on to develop compositions that blend Prime Time's elaborate harmonies with engaging melodies. His 1988 album Jukebox was nominated for a Grammy Award in 1989; in 2011 his ongoing achievements were recognized by the award of a Pew Fellowship in the Arts. 
Valuing adaptability, adventure, and dynamism, Tacuma's ever-shifting aesthetic is evident in his wide range of projects and collaborators over the years, from fronting the funk trio Cosmetic to co-leading ensembles with US and European colleagues such as Vernon Reid and Derek Bailey, as well as recording with James Blood Ulmer, Nona Hendryx, Mark Ribot, and many, many others. 
Since 2015, Tacuma has been producing the annual Outsiders Improvised & Creative Music Festival in his hometown of Philadelphia, providing a platform for renowned as well as up-and-coming local artists. He is a recipient of the 2018 Benny Golson Award from the City of Philadelphia.